David Carlson Smith, P.C. from Santa Fe New Mexico works as Accident Lawyers, Appeals Lawyers, Attorneys, Bankruptcy Lawyers, and Debt Consolidation Lawyers. Feel free to contact us at the following contact information.
125 Lincoln Avenue Suite 400 Santa Fe New Mexico, 87501
[Open in Maps]
(505)982-7359
www.lawyers.com/davidcarlsonsmith
attydcs(at)earthlink.net
Specialties of David Carlson Smith, P.C.:
Accident Lawyers
Appeals Lawyers
Attorneys
Bankruptcy Lawyers
Debt Consolidation Lawyers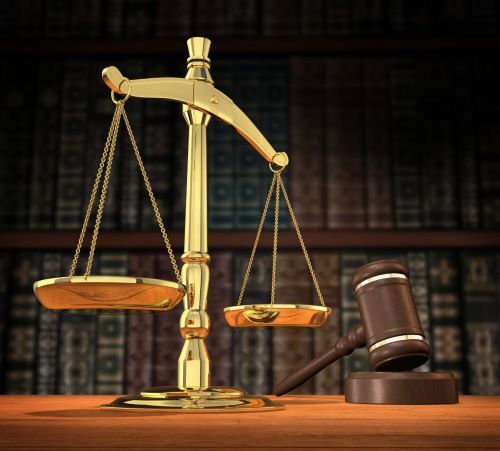 Accident Lawyers: The word accident is not a technical legal term with a clearly defined meaning. Speaking generally, but with reference to legal liabilities, an accident means any unintended and unexpected occurrence which produces hurt or loss. But it is often used to denote any unintended and unexpected loss or hurt apart from its cause; and if the cause is not known the loss or hurt itself would certainly be called an accident. The word accident is also often used to denote both the cause and the effect, no attempt being made to discriminate between them.
Appeals Lawyers: A challenge to a previous legal determination. An appeal is directed towards a legal power higher than the power making the challenged determination. In most states and the federal system, trial court determinations can be appealed in appeals courts, and appeals court decisions can be appealed in a supreme court. The person pursuing an appeal is called an appellant, while the person defending the lower court's ruling is the appellee. Appeals can be either discretionary or of right. An appeal of right is one that the higher court must hear, if the losing party demands it, while a discretionary appeal is one that the higher court may, but does not have to, consider. For example, in the federal system, there is an appeal of right from the District Court to the Court of Appeals, but appeals from the Court of Appeals to the Supreme Court are discretionary.
Attorneys: A lawyer is a person who practices law, as an advocate, barrister, attorney, counselor or solicitor or chartered legal executive. Working as a lawyer involves the practical application of abstract legal theories and knowledge to solve specific individualized problems, or to advance the interests of those who hire lawyers to perform legal services. The role of the lawyer varies greatly across legal jurisdictions, and so it can be treated here in only the most general terms.
Bankruptcy Lawyers: Bankruptcy law provides for the development of a plan that allows a debtor, who is unable to pay his creditors, to resolve his debts through the division of his assets among his creditors.The philosophy behind the law is to allow the debtor to make a fresh start, not to be punished for inability to pay debts. Bankruptcy law allows certain debtors to be discharged of the financial obligations they have accumulated, after their assets are distributed, even if their debts have not been paid in full. Some bankruptcy proceedings allow a debtor to stay in business and use business income to pay his or her debts.
Debt Consolidation Lawyers: Debt consolidation is the replacement of several loans by taking out one loan usually at a lower interest rate. It is used to manage outstanding consumer debt such as student loans, credit cards, and auto loans. It is often done when the consumer has trouble meeting the existing obligations. Debt consolidation will often lower monthly payments. It can also be called a consolidation loan. More often, debt consolidation involves a secured loan against an asset that serves as collateral. Debt consolidation enables consumers with a home or car to get a lower rate through a secured loan using their property as collateral.