Brucker, Gene Carson Attorney from Bloomington Illinois works as Administrative & Governmental Lawyers, Adoption Lawyers, Appeals Lawyers, Attorneys, Civil Law Attorneys, Collection Lawyers, Criminal Defense Lawyers, Custody & Support Lawyers, and Family Lawyers. Feel free to contact us at the following contact information.
202 North Center Street Bloomington Illinois, 61701
[Open in Maps]
(309)829-6742
gbrucker(at)muellerreece.com
Last updated 2020-04-11
Specialties of Brucker, Gene Carson Attorney:
Administrative & Governmental Lawyers
Adoption Lawyers
Appeals Lawyers
Attorneys
Civil Law Attorneys
Collection Lawyers
Criminal Defense Lawyers
Custody & Support Lawyers
Family Lawyers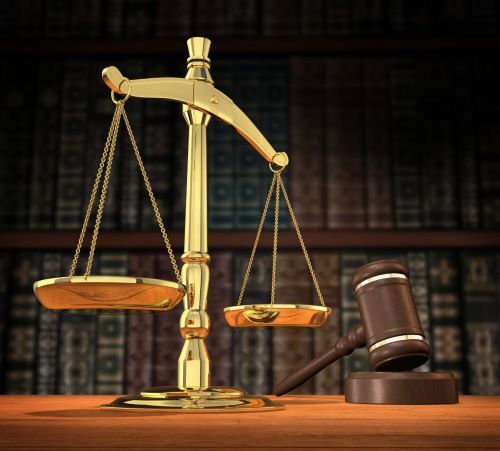 Administrative & Governmental Lawyers: Administrative law is the body of law that governs the activities of administrative agencies of government. Government agency action can include rulemaking, adjudication, or the enforcement of a specific regulatory agenda. Administrative law is considered a branch of public law. As a body of law, administrative law deals with the decision-making of administrative units of government (for example, tribunals, boards or commissions) that are part of a national regulatory scheme in such areas as police law, international trade, manufacturing, the environment, taxation, broadcasting, immigration and transport. Administrative law expanded greatly during the twentieth century, as legislative bodies worldwide created more government agencies to regulate the social, economic and political spheres of human interaction.
Adoption Lawyers: A two-step judicial process in conformance to state statutory provisions in which the legal obligations and rights of a child toward the biological parents are terminated and new rights and obligations are created between the child and the adoptive parents. Adoption involves the creation of the parent-child relationship between individuals who are not naturally so related. The adopted child is given the rights, privileges, and duties of a child and heir by the adoptive family.
Appeals Lawyers: A challenge to a previous legal determination. An appeal is directed towards a legal power higher than the power making the challenged determination. In most states and the federal system, trial court determinations can be appealed in appeals courts, and appeals court decisions can be appealed in a supreme court. The person pursuing an appeal is called an appellant, while the person defending the lower court's ruling is the appellee. Appeals can be either discretionary or of right. An appeal of right is one that the higher court must hear, if the losing party demands it, while a discretionary appeal is one that the higher court may, but does not have to, consider. For example, in the federal system, there is an appeal of right from the District Court to the Court of Appeals, but appeals from the Court of Appeals to the Supreme Court are discretionary.
Attorneys: A lawyer is a person who practices law, as an advocate, barrister, attorney, counselor or solicitor or chartered legal executive. Working as a lawyer involves the practical application of abstract legal theories and knowledge to solve specific individualized problems, or to advance the interests of those who hire lawyers to perform legal services. The role of the lawyer varies greatly across legal jurisdictions, and so it can be treated here in only the most general terms.
Civil Law Attorneys: Many states in the world have comprehensive legal systems called civil law jurisdictions, largely inspired by Roman law, the primary feature of which was that laws were written into a collection; codified, and not determined, as is common law, by judges. Germany and France sustained the bridge between Roman law and civil law (old French law book cover pictured). Civil law jurisdictions purport to provide all citizens with an accessible and written collection of the laws which apply to them and which judges must follow.
Collection Lawyers: Debt collection is the process of pursing payments of debts owed by individuals or businesses. An organization that specializes in debt collection is known as a collection agency or debt collector. Most collection agencies operate as agents of creditors and collect debts for a fee or percentage of the total amount owed. There are many types of collection agencies. First-party agencies are often subsidiaries of the original company the debt is owed to. Third-party agencies are separate companies contracted by a company to collect debts on their behalf for a fee. Debt buyers purchase the debt at a percentage of its value, then attempt to collect it. Each country has its own rules and regulations regarding them.
Criminal Defense Lawyers: A criminal defense lawyer, is a lawyer (mostly barristers) specializing in the defense of individuals and companies charged with criminal activity. Some criminal defense lawyers are privately retained, while others are employed by the various jurisdictions with criminal courts for appointment to represent indigent persons; the latter are generally called public defenders. The terminology is imprecise because each jurisdiction may have different practices with various levels of input from state and federal law or consent decrees. Some jurisdictions use a rotating system of appointments with judges appointing a private practice attorney or firm for each case.
Custody & Support Lawyers: In most states, family courts determine child custody arrangements based on what is in the best interests of the child. So how is that decided? The courts look at a number of factors in making this determination, such as the parents' desire and ability to care for the child, the emotional bond between the child and both parents, the adjustment needed if the child has to move to a new area, and, if old enough, the child's wishes. Frequently, parents or other adults who have raised a child will be required by the court to take part in mediation. In mediation, you can discuss what you want, any problems you've had exchanging the child from one home to the next, and anything else that's relevant to the situation. Hopefully, you can come to a resolution everyone can live with. Otherwise, the judge may make a parenting plan that neither parent is happy with. However, it's important to note that if there was domestic violence in your relationship with the other parent, you may be able to skip mediation.