Eaton Peabody from Ellsworth Maine works as Accident Lawyers, Administrative & Governmental Lawyers, Appeals Lawyers, Asset Protection Lawyers, Attorneys, Banking & Investment Lawyers, Bankruptcy Lawyers, Computers & Technology Lawyers, Constitutional Lawyers, Corporate Business Lawyers, Disability Lawyers, Election Lawyers, Environmental & Natural Resources Lawyers, and Estate Planning & Administration Lawyers. Feel free to contact us at the following contact information.
204 Main Street Ellsworth Maine, 04605
[Open in Maps]
(207)667-3550
www.eatonpeabody.com
inquiry(at)eatonpeabody.com
Last updated 2021-01-13
Specialties of Eaton Peabody:
Accident Lawyers
Administrative & Governmental Lawyers
Appeals Lawyers
Asset Protection Lawyers
Attorneys
Banking & Investment Lawyers
Bankruptcy Lawyers
Computers & Technology Lawyers
Constitutional Lawyers
Corporate Business Lawyers
Disability Lawyers
Election Lawyers
Environmental & Natural Resources Lawyers
Estate Planning & Administration Lawyers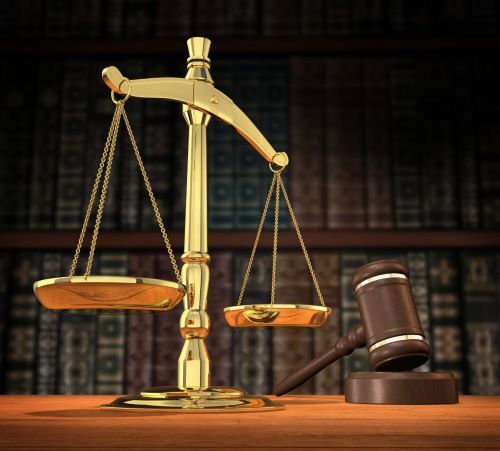 Accident Lawyers: The word accident is not a technical legal term with a clearly defined meaning. Speaking generally, but with reference to legal liabilities, an accident means any unintended and unexpected occurrence which produces hurt or loss. But it is often used to denote any unintended and unexpected loss or hurt apart from its cause; and if the cause is not known the loss or hurt itself would certainly be called an accident. The word accident is also often used to denote both the cause and the effect, no attempt being made to discriminate between them.
Administrative & Governmental Lawyers: Administrative law is the body of law that governs the activities of administrative agencies of government. Government agency action can include rulemaking, adjudication, or the enforcement of a specific regulatory agenda. Administrative law is considered a branch of public law. As a body of law, administrative law deals with the decision-making of administrative units of government (for example, tribunals, boards or commissions) that are part of a national regulatory scheme in such areas as police law, international trade, manufacturing, the environment, taxation, broadcasting, immigration and transport. Administrative law expanded greatly during the twentieth century, as legislative bodies worldwide created more government agencies to regulate the social, economic and political spheres of human interaction.
Appeals Lawyers: A challenge to a previous legal determination. An appeal is directed towards a legal power higher than the power making the challenged determination. In most states and the federal system, trial court determinations can be appealed in appeals courts, and appeals court decisions can be appealed in a supreme court. The person pursuing an appeal is called an appellant, while the person defending the lower court's ruling is the appellee. Appeals can be either discretionary or of right. An appeal of right is one that the higher court must hear, if the losing party demands it, while a discretionary appeal is one that the higher court may, but does not have to, consider. For example, in the federal system, there is an appeal of right from the District Court to the Court of Appeals, but appeals from the Court of Appeals to the Supreme Court are discretionary.
Asset Protection Lawyers: Asset protection (sometimes also referred to as debtor-creditor law) is a set of legal techniques and a body of statutory and common law dealing with protecting assets of individuals and business entities from civil money judgments. The goal of asset protection planning is to insulate assets from claims of creditors without perjury or tax evasion.
Attorneys: A lawyer is a person who practices law, as an advocate, barrister, attorney, counselor or solicitor or chartered legal executive. Working as a lawyer involves the practical application of abstract legal theories and knowledge to solve specific individualized problems, or to advance the interests of those who hire lawyers to perform legal services. The role of the lawyer varies greatly across legal jurisdictions, and so it can be treated here in only the most general terms.
Banking & Investment Lawyers: Despite a changing economy, investment banking and law remain popular career paths for ambitious young people. Both careers offer the chance to make a lot of money right out of school. Moreover, prestige and upward mobility, two additional defining characteristics, attract the best and brightest into both investment banking and law.
Bankruptcy Lawyers: Bankruptcy law provides for the development of a plan that allows a debtor, who is unable to pay his creditors, to resolve his debts through the division of his assets among his creditors.The philosophy behind the law is to allow the debtor to make a fresh start, not to be punished for inability to pay debts. Bankruptcy law allows certain debtors to be discharged of the financial obligations they have accumulated, after their assets are distributed, even if their debts have not been paid in full. Some bankruptcy proceedings allow a debtor to stay in business and use business income to pay his or her debts.
Computers & Technology Lawyers: Computers and related information technologies are used in virtually every facet of industrial, commercial, and personal activity. From handheld personal data devices and cellular phones, to desktop and portable computers, businesses deal daily with technology issues. Whether you are a software or hardware end-user or a software developer or distributor, we offer the knowledge and industry experience to provide top-level representation in all aspects of information technology transactions and to protect your technology-related assets. We focus on developing proper document retention policies and protecting sensitive information for the end-user. And for developers, we draft and negotiate service and software agreements, and have significant experience in enforcing those agreements.
Constitutional Lawyers: Constitutional law refers to rights carved out in the federal and state constitutions. The majority of this body of law has developed from state and federal supreme court rulings, which interpret their respective constitutions and ensure that the laws passed by the legislature do not violate constitutional limits. Most constitutional legal issues involve the Bill of Rights, which contains the first 10 amendments to the U.S. Constitution. These amendments contain such rights as the freedom of speech, the right to a fair trial, and the right to be free from certain types of discrimination.
Corporate Business Lawyers: A corporate lawyer is also known as In-House Counsel, Staff Attorney, Deputy General Counsel, General Counsel and Chief Legal Officer. Their primary objective is to serve the interests of the corporation, not the owners of the business or the officers who run it. In addition to legal counsel, they may also be called upon to provide business advice. They may practice other areas of law concerning mergers and acquisitions, trademarks, tax law bankruptcy, employment, securities, real estate or international commercial law.
Disability Lawyers: Disability law is largely regulated by the Americans with Disabilities Act (ADA) of 1990. This Act prohibits discrimination against individuals with disabilities in employment, housing, education, and access to public services. The ADA defines a disability as any of the following: "a physical or mental impairment that substantially limits one or more of the major life activities of the individual.", "a record of such impairment." or "being regarded as having such an impairment." While alcoholism is included as a disability, other socially undesirable behavior is excluded from the Act. For example, sexual behavior disorders, compulsive gambling, and pyromania are all excluded. The ADA, however, does not list all impairments covered. The ADA further requires that reasonable accomodation be made so as to provide individuals with disabilities equal opportunities. Agenices and departments charged with enforcement of the ADA include the Equal Employment Opportunity Commission (EEOC) and the Department of Justice.