Jackson Kelly PLLC from Charleston West Virginia works as Accident Lawyers, Administrative & Governmental Lawyers, Adoption Lawyers, Appeals Lawyers, Attorneys, Banking & Investment Lawyers, Bankruptcy Lawyers, Construction Lawyers, Corporate Business Lawyers, Corporate Finance & Securities Lawyers, and Family Lawyers. Feel free to contact us at the following contact information.
1600 Laidley Tower Charleston West Virginia, 25322
[Open in Maps]
(304)340-1130
www.jacksonkelly.com
info(at)jacksonkelly.com
Last updated 2020-12-26
Specialties of Jackson Kelly PLLC:
Accident Lawyers
Administrative & Governmental Lawyers
Adoption Lawyers
Appeals Lawyers
Attorneys
Banking & Investment Lawyers
Bankruptcy Lawyers
Construction Lawyers
Corporate Business Lawyers
Corporate Finance & Securities Lawyers
Family Lawyers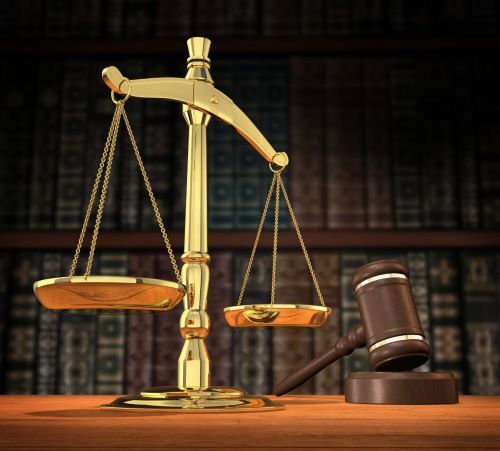 Accident Lawyers: The word accident is not a technical legal term with a clearly defined meaning. Speaking generally, but with reference to legal liabilities, an accident means any unintended and unexpected occurrence which produces hurt or loss. But it is often used to denote any unintended and unexpected loss or hurt apart from its cause; and if the cause is not known the loss or hurt itself would certainly be called an accident. The word accident is also often used to denote both the cause and the effect, no attempt being made to discriminate between them.
Administrative & Governmental Lawyers: Administrative law is the body of law that governs the activities of administrative agencies of government. Government agency action can include rulemaking, adjudication, or the enforcement of a specific regulatory agenda. Administrative law is considered a branch of public law. As a body of law, administrative law deals with the decision-making of administrative units of government (for example, tribunals, boards or commissions) that are part of a national regulatory scheme in such areas as police law, international trade, manufacturing, the environment, taxation, broadcasting, immigration and transport. Administrative law expanded greatly during the twentieth century, as legislative bodies worldwide created more government agencies to regulate the social, economic and political spheres of human interaction.
Adoption Lawyers: A two-step judicial process in conformance to state statutory provisions in which the legal obligations and rights of a child toward the biological parents are terminated and new rights and obligations are created between the child and the adoptive parents. Adoption involves the creation of the parent-child relationship between individuals who are not naturally so related. The adopted child is given the rights, privileges, and duties of a child and heir by the adoptive family.
Appeals Lawyers: A challenge to a previous legal determination. An appeal is directed towards a legal power higher than the power making the challenged determination. In most states and the federal system, trial court determinations can be appealed in appeals courts, and appeals court decisions can be appealed in a supreme court. The person pursuing an appeal is called an appellant, while the person defending the lower court's ruling is the appellee. Appeals can be either discretionary or of right. An appeal of right is one that the higher court must hear, if the losing party demands it, while a discretionary appeal is one that the higher court may, but does not have to, consider. For example, in the federal system, there is an appeal of right from the District Court to the Court of Appeals, but appeals from the Court of Appeals to the Supreme Court are discretionary.
Attorneys: A lawyer is a person who practices law, as an advocate, barrister, attorney, counselor or solicitor or chartered legal executive. Working as a lawyer involves the practical application of abstract legal theories and knowledge to solve specific individualized problems, or to advance the interests of those who hire lawyers to perform legal services. The role of the lawyer varies greatly across legal jurisdictions, and so it can be treated here in only the most general terms.
Banking & Investment Lawyers: Despite a changing economy, investment banking and law remain popular career paths for ambitious young people. Both careers offer the chance to make a lot of money right out of school. Moreover, prestige and upward mobility, two additional defining characteristics, attract the best and brightest into both investment banking and law.
Bankruptcy Lawyers: Bankruptcy law provides for the development of a plan that allows a debtor, who is unable to pay his creditors, to resolve his debts through the division of his assets among his creditors.The philosophy behind the law is to allow the debtor to make a fresh start, not to be punished for inability to pay debts. Bankruptcy law allows certain debtors to be discharged of the financial obligations they have accumulated, after their assets are distributed, even if their debts have not been paid in full. Some bankruptcy proceedings allow a debtor to stay in business and use business income to pay his or her debts.
Construction Lawyers: Construction law is a branch of law that deals with matters relating to building construction, engineering and related fields. It is in essence an amalgam of contract law, commercial law, planning law, employment law and tort. Construction law covers a wide range of legal issues including contract, negligence, bonds and bonding, guarantees and sureties, liens and other security interests, tendering, construction claims, and related consultancy contracts. Construction law affects many participants in the construction industry, including financial institutions, surveyors, architects, builders, engineers, construction workers, and planners.
Corporate Business Lawyers: A corporate lawyer is also known as In-House Counsel, Staff Attorney, Deputy General Counsel, General Counsel and Chief Legal Officer. Their primary objective is to serve the interests of the corporation, not the owners of the business or the officers who run it. In addition to legal counsel, they may also be called upon to provide business advice. They may practice other areas of law concerning mergers and acquisitions, trademarks, tax law bankruptcy, employment, securities, real estate or international commercial law.