Rosenthal, Edward S. Attorney from Alexandria Virginia works as Arbitration & Mediation Services Attorneys, Constitutional Lawyers, and Discrimination & Civil Rights Lawyers. Feel free to contact us at the following contact information.
1199 N. Fairfax Street 10th Floor Alexandria Virginia, 22314
[Open in Maps]
(703)836-0265
www.lawyers.com/rrgclaw
esr(at)rgrclaw.com
Last updated 2021-05-22
Specialties of Rosenthal, Edward S. Attorney:
Arbitration & Mediation Services Attorneys
Constitutional Lawyers
Discrimination & Civil Rights Lawyers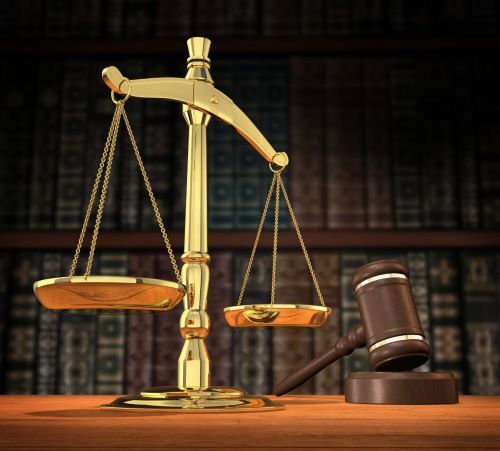 Arbitration & Mediation Services Attorneys: Arbitration is an alternative means of setttling a dispute by impartial persons without proceeding to a court trial. It is sometimes preferred as a means of settling a matter in ordert to avoid the expense, delay, and acrimony of litigation. There is no discovery and there are simplified rules of evidence in arbitration. The arbitrator or arbitrators are selected directly by the parties or are chosen in accordance with the terms of a contract in which the parties have agreed to use a court-ordered arbitrator or an arbitrator from the American Arbitration Association. If there is no contract, usually each party chooses an arbitrator and the two arbitrators select a third to comprise the panel. When parties submit to arbitration, they agree to be bound by and comply with the arbitrators' decision. The arbitrators' decision is given after an informal proceeding where each side presents evidence and witnesses. Arbitration hearings usually last only a few hours and the opinions are not public record. Arbitration has long been used in labor, construction, and securities regulation, but is now gaining popularity in other business disputes.
Constitutional Lawyers: Constitutional law refers to rights carved out in the federal and state constitutions. The majority of this body of law has developed from state and federal supreme court rulings, which interpret their respective constitutions and ensure that the laws passed by the legislature do not violate constitutional limits. Most constitutional legal issues involve the Bill of Rights, which contains the first 10 amendments to the U.S. Constitution. These amendments contain such rights as the freedom of speech, the right to a fair trial, and the right to be free from certain types of discrimination.
Discrimination & Civil Rights Lawyers: In order for discrimination to trigger the protection of federal law it must be directed against an individual on account of their skin color, race, gender, national origin, disability, age, sexual orientation, religion, or a limited number of other categories. Laws prohibiting discrimination based on race are strongest and have been on the books for the longest period of time. Other categories have been introduced more recently and may be expansive or restrictive depending on the category and context. A combination of legislation and Supreme Court interpretation of existing laws have led to an expansion of civil rights to include groups that were not previously protected. Transgender and homosexual victims were not, at one time, protected by anti-discrimination laws. In addition to extending protection to these individuals; legislative changes now also protect those perceived to belong to one of the enumerated groups by their persecutor. For example, if someone was denied a promotion at their job because they are believed to be homosexual they would now have an actionable claim of discrimination against their employer, even if they are actually heterosexual.