Flynn, Lawrence E., Jr. Attorney from Spartanburg South Carolina works as Administrative & Governmental Lawyers, Civil Law Attorneys, Construction Lawyers, and Corporate Business Lawyers. Feel free to contact us at the following contact information.
421 Marion Avenue Spartanburg South Carolina, 29306
[Open in Maps]
(864)582-3553
www.lfklawoffice.com
lflynn(at)lfklaw.com
Last updated 2020-04-11
Specialties of Flynn, Lawrence E., Jr. Attorney:
Administrative & Governmental Lawyers
Civil Law Attorneys
Construction Lawyers
Corporate Business Lawyers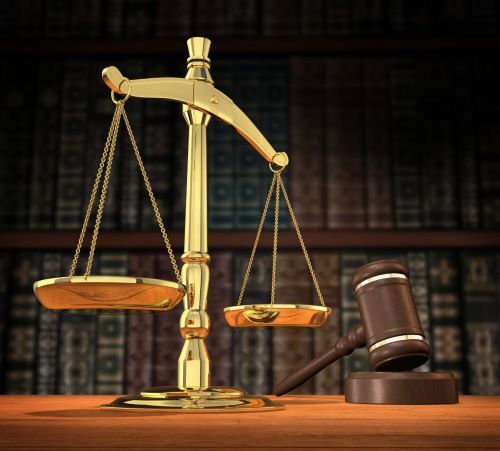 Administrative & Governmental Lawyers: Administrative law is the body of law that governs the activities of administrative agencies of government. Government agency action can include rulemaking, adjudication, or the enforcement of a specific regulatory agenda. Administrative law is considered a branch of public law. As a body of law, administrative law deals with the decision-making of administrative units of government (for example, tribunals, boards or commissions) that are part of a national regulatory scheme in such areas as police law, international trade, manufacturing, the environment, taxation, broadcasting, immigration and transport. Administrative law expanded greatly during the twentieth century, as legislative bodies worldwide created more government agencies to regulate the social, economic and political spheres of human interaction.
Civil Law Attorneys: Many states in the world have comprehensive legal systems called civil law jurisdictions, largely inspired by Roman law, the primary feature of which was that laws were written into a collection; codified, and not determined, as is common law, by judges. Germany and France sustained the bridge between Roman law and civil law (old French law book cover pictured). Civil law jurisdictions purport to provide all citizens with an accessible and written collection of the laws which apply to them and which judges must follow.
Construction Lawyers: Construction law is a branch of law that deals with matters relating to building construction, engineering and related fields. It is in essence an amalgam of contract law, commercial law, planning law, employment law and tort. Construction law covers a wide range of legal issues including contract, negligence, bonds and bonding, guarantees and sureties, liens and other security interests, tendering, construction claims, and related consultancy contracts. Construction law affects many participants in the construction industry, including financial institutions, surveyors, architects, builders, engineers, construction workers, and planners.
Corporate Business Lawyers: A corporate lawyer is also known as In-House Counsel, Staff Attorney, Deputy General Counsel, General Counsel and Chief Legal Officer. Their primary objective is to serve the interests of the corporation, not the owners of the business or the officers who run it. In addition to legal counsel, they may also be called upon to provide business advice. They may practice other areas of law concerning mergers and acquisitions, trademarks, tax law bankruptcy, employment, securities, real estate or international commercial law.