Woods, Robert Deane Attorney from South Bend Indiana works as Appeals Lawyers, Disability Lawyers, Employment & Labor Lawyers, Trial Lawyers, and Workers' Compensation Lawyers. Feel free to contact us at the following contact information.
120 West LaSalle Avenue Twelfth Floor South Bend Indiana, 46634
[Open in Maps]
(574)232-9736
www.hsk-law.com
Last updated 2020-04-11
Specialties of Woods, Robert Deane Attorney:
Appeals Lawyers
Disability Lawyers
Employment & Labor Lawyers
Trial Lawyers
Workers' Compensation Lawyers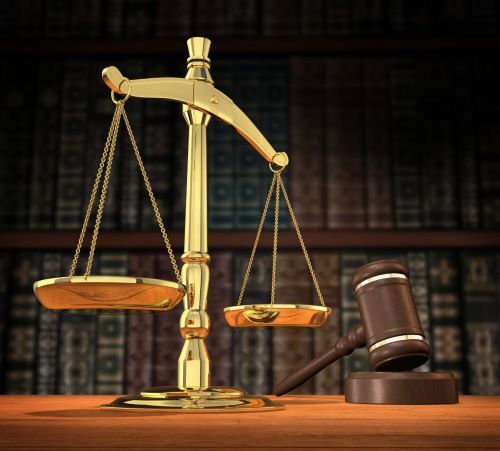 Appeals Lawyers: A challenge to a previous legal determination. An appeal is directed towards a legal power higher than the power making the challenged determination. In most states and the federal system, trial court determinations can be appealed in appeals courts, and appeals court decisions can be appealed in a supreme court. The person pursuing an appeal is called an appellant, while the person defending the lower court's ruling is the appellee. Appeals can be either discretionary or of right. An appeal of right is one that the higher court must hear, if the losing party demands it, while a discretionary appeal is one that the higher court may, but does not have to, consider. For example, in the federal system, there is an appeal of right from the District Court to the Court of Appeals, but appeals from the Court of Appeals to the Supreme Court are discretionary.
Disability Lawyers: Disability law is largely regulated by the Americans with Disabilities Act (ADA) of 1990. This Act prohibits discrimination against individuals with disabilities in employment, housing, education, and access to public services. The ADA defines a disability as any of the following: "a physical or mental impairment that substantially limits one or more of the major life activities of the individual.", "a record of such impairment." or "being regarded as having such an impairment." While alcoholism is included as a disability, other socially undesirable behavior is excluded from the Act. For example, sexual behavior disorders, compulsive gambling, and pyromania are all excluded. The ADA, however, does not list all impairments covered. The ADA further requires that reasonable accomodation be made so as to provide individuals with disabilities equal opportunities. Agenices and departments charged with enforcement of the ADA include the Equal Employment Opportunity Commission (EEOC) and the Department of Justice.