Lisa Douglas has been licensed as a Registered Nurse since 1986. Focus of her practice is injury and accident law, product liability, criminal law, and social security disability.
2300 Main North Little Rock Arkansas, 72114
[Open in Maps]
(888) 304-2127
www.LisaGDouglas.com
LisaGDouglas(at)aol.com
Specialties of Lisa Douglas:
Accident Lawyers
Attorneys
Criminal Defense Lawyers
Disability Lawyers
Divorce Lawyers
Family Lawyers
Personal Injury Lawyers
Social Security Attorneys
Tort Lawyers
Vehicular Accident Lawyers
Wrongful Death Attorneys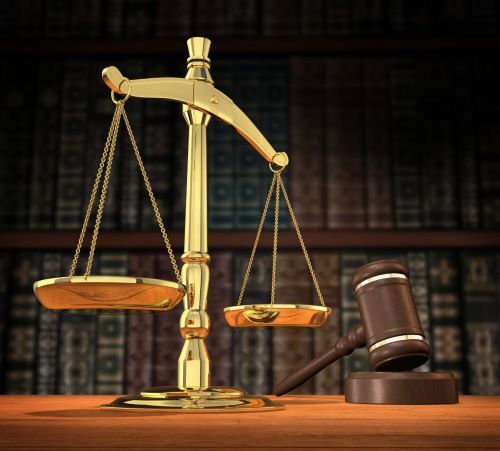 Accident Lawyers: The word accident is not a technical legal term with a clearly defined meaning. Speaking generally, but with reference to legal liabilities, an accident means any unintended and unexpected occurrence which produces hurt or loss. But it is often used to denote any unintended and unexpected loss or hurt apart from its cause; and if the cause is not known the loss or hurt itself would certainly be called an accident. The word accident is also often used to denote both the cause and the effect, no attempt being made to discriminate between them.
Attorneys: A lawyer is a person who practices law, as an advocate, barrister, attorney, counselor or solicitor or chartered legal executive. Working as a lawyer involves the practical application of abstract legal theories and knowledge to solve specific individualized problems, or to advance the interests of those who hire lawyers to perform legal services. The role of the lawyer varies greatly across legal jurisdictions, and so it can be treated here in only the most general terms.
Criminal Defense Lawyers: A criminal defense lawyer, is a lawyer (mostly barristers) specializing in the defense of individuals and companies charged with criminal activity. Some criminal defense lawyers are privately retained, while others are employed by the various jurisdictions with criminal courts for appointment to represent indigent persons; the latter are generally called public defenders. The terminology is imprecise because each jurisdiction may have different practices with various levels of input from state and federal law or consent decrees. Some jurisdictions use a rotating system of appointments with judges appointing a private practice attorney or firm for each case.
Disability Lawyers: Disability law is largely regulated by the Americans with Disabilities Act (ADA) of 1990. This Act prohibits discrimination against individuals with disabilities in employment, housing, education, and access to public services. The ADA defines a disability as any of the following: "a physical or mental impairment that substantially limits one or more of the major life activities of the individual.", "a record of such impairment." or "being regarded as having such an impairment." While alcoholism is included as a disability, other socially undesirable behavior is excluded from the Act. For example, sexual behavior disorders, compulsive gambling, and pyromania are all excluded. The ADA, however, does not list all impairments covered. The ADA further requires that reasonable accomodation be made so as to provide individuals with disabilities equal opportunities. Agenices and departments charged with enforcement of the ADA include the Equal Employment Opportunity Commission (EEOC) and the Department of Justice.
Divorce Lawyers: A divorce is the legal termination of a marriage by a court in a legal proceeding, requiring a petition or complaint for divorce (or dissolution in some states) by one party.There are two types of divorce-- fault and no-fault. A fault divorce is a judicial termination of a marriage based on marital misconduct or other statutory cause requiring proof in a court of law by the divorcing party that the divorcee had done one of several enumerated things as sufficient grounds for the divorce. All states now have adopted some form of no-fault divorce; although some such as New York, restrict the availability of no-fault divorce and retain fault divorce generally. A no-fault divorce is one in which neither party is required to prove fault, and one party must allege and testify only that either irretrievable breakdown of the marriage or irreconcilable differences between the parties makes termination of the marriage appropriate. Many states continue to offer a separation agreement or decree, under which the right to cohabitation is terminated but the marriage is not dissolved and the marital status of the parties is unaltered.
Personal Injury Lawyers
: A
personal injury lawyer
is a lawyer who provides legal representation to those who claim to have been injured, physically or psychologically, as a result of the negligence or wrongdoing of another person, company, government agency, or other entity. Personal injury lawyers tend to practice primarily the area of law known as tort law. Even though personal injury lawyers are trained and licensed to practice virtually any field of law, they generally only handle cases that fall under tort law including work injuries, automobile and other accidents, defective products, medical mistakes, and slip and fall accidents.