Melinda Silk from Lake Havasu City Arizona works as Accident Lawyers, Criminal Defense Lawyers, Debt Consolidation Lawyers, Divorce Lawyers, and Family Lawyers. Feel free to contact us at the following contact information.
59 Mulberry Avenue Lake Havasu City Arizona, 86403
[Open in Maps]
928-854-7455
terry_silk(at)hotmail.com
Last updated 2020-04-11
Specialties of Melinda Silk:
Accident Lawyers
Criminal Defense Lawyers
Debt Consolidation Lawyers
Divorce Lawyers
Family Lawyers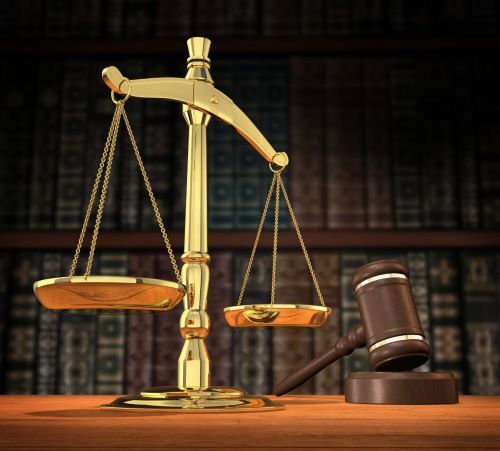 Accident Lawyers: The word accident is not a technical legal term with a clearly defined meaning. Speaking generally, but with reference to legal liabilities, an accident means any unintended and unexpected occurrence which produces hurt or loss. But it is often used to denote any unintended and unexpected loss or hurt apart from its cause; and if the cause is not known the loss or hurt itself would certainly be called an accident. The word accident is also often used to denote both the cause and the effect, no attempt being made to discriminate between them.
Criminal Defense Lawyers: A criminal defense lawyer, is a lawyer (mostly barristers) specializing in the defense of individuals and companies charged with criminal activity. Some criminal defense lawyers are privately retained, while others are employed by the various jurisdictions with criminal courts for appointment to represent indigent persons; the latter are generally called public defenders. The terminology is imprecise because each jurisdiction may have different practices with various levels of input from state and federal law or consent decrees. Some jurisdictions use a rotating system of appointments with judges appointing a private practice attorney or firm for each case.
Debt Consolidation Lawyers: Debt consolidation is the replacement of several loans by taking out one loan usually at a lower interest rate. It is used to manage outstanding consumer debt such as student loans, credit cards, and auto loans. It is often done when the consumer has trouble meeting the existing obligations. Debt consolidation will often lower monthly payments. It can also be called a consolidation loan. More often, debt consolidation involves a secured loan against an asset that serves as collateral. Debt consolidation enables consumers with a home or car to get a lower rate through a secured loan using their property as collateral.
Divorce Lawyers: A divorce is the legal termination of a marriage by a court in a legal proceeding, requiring a petition or complaint for divorce (or dissolution in some states) by one party.There are two types of divorce-- fault and no-fault. A fault divorce is a judicial termination of a marriage based on marital misconduct or other statutory cause requiring proof in a court of law by the divorcing party that the divorcee had done one of several enumerated things as sufficient grounds for the divorce. All states now have adopted some form of no-fault divorce; although some such as New York, restrict the availability of no-fault divorce and retain fault divorce generally. A no-fault divorce is one in which neither party is required to prove fault, and one party must allege and testify only that either irretrievable breakdown of the marriage or irreconcilable differences between the parties makes termination of the marriage appropriate. Many states continue to offer a separation agreement or decree, under which the right to cohabitation is terminated but the marriage is not dissolved and the marital status of the parties is unaltered.