We represent parties in employment-related disputes, including wrongful termination, wages and overtime issues, sexual harassment, and employment contract claims.
1424 E. Northshore Tempe Arizona, 85283
[Open in Maps]
(480) 838-9433
bsimms(at)wbsimmslaw.com
Specialties of Blake Simms:
Collection Lawyers
Disability Lawyers
Discrimination & Civil Rights Lawyers
Employment & Labor Lawyers
Sexual Harassment Lawyers
Whistleblower Lawyers
Wrongful Termination Attorneys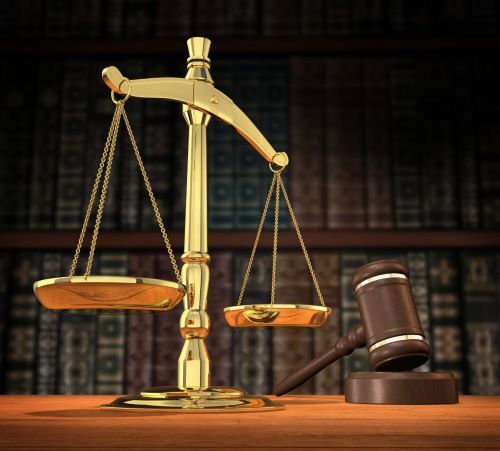 Collection Lawyers: Debt collection is the process of pursing payments of debts owed by individuals or businesses. An organization that specializes in debt collection is known as a collection agency or debt collector. Most collection agencies operate as agents of creditors and collect debts for a fee or percentage of the total amount owed. There are many types of collection agencies. First-party agencies are often subsidiaries of the original company the debt is owed to. Third-party agencies are separate companies contracted by a company to collect debts on their behalf for a fee. Debt buyers purchase the debt at a percentage of its value, then attempt to collect it. Each country has its own rules and regulations regarding them.
Disability Lawyers: Disability law is largely regulated by the Americans with Disabilities Act (ADA) of 1990. This Act prohibits discrimination against individuals with disabilities in employment, housing, education, and access to public services. The ADA defines a disability as any of the following: "a physical or mental impairment that substantially limits one or more of the major life activities of the individual.", "a record of such impairment." or "being regarded as having such an impairment." While alcoholism is included as a disability, other socially undesirable behavior is excluded from the Act. For example, sexual behavior disorders, compulsive gambling, and pyromania are all excluded. The ADA, however, does not list all impairments covered. The ADA further requires that reasonable accomodation be made so as to provide individuals with disabilities equal opportunities. Agenices and departments charged with enforcement of the ADA include the Equal Employment Opportunity Commission (EEOC) and the Department of Justice.
Discrimination & Civil Rights Lawyers: In order for discrimination to trigger the protection of federal law it must be directed against an individual on account of their skin color, race, gender, national origin, disability, age, sexual orientation, religion, or a limited number of other categories. Laws prohibiting discrimination based on race are strongest and have been on the books for the longest period of time. Other categories have been introduced more recently and may be expansive or restrictive depending on the category and context. A combination of legislation and Supreme Court interpretation of existing laws have led to an expansion of civil rights to include groups that were not previously protected. Transgender and homosexual victims were not, at one time, protected by anti-discrimination laws. In addition to extending protection to these individuals; legislative changes now also protect those perceived to belong to one of the enumerated groups by their persecutor. For example, if someone was denied a promotion at their job because they are believed to be homosexual they would now have an actionable claim of discrimination against their employer, even if they are actually heterosexual.