Doug Dymarkowski practices primarily in civil litigation, real estate and construction-related matters. Mr. Dymarkowski also has experience in bankruptcy, creditors rights and business litigation. In November 2004 Doug Dymarkowski was appointed as a Bankruptcy Trustee by the United States Department of Justice, Office of the U.S. Trustee. He currently serves as a Chapter 7 Bankruptcy Trustee for the Northern District of Ohio Federal Bankruptcy Court. He has held and conducted more than 5,000 bankruptcy hearings since his appointment. Doug Dymarkowski received a B.B.A. in Finance from the University of Toledo in 1988. He received his Juris Doctorate from Case Western Reserve University in 1994. He is admitted to the Bar in the State of Ohio and Federal Court. The law firm has offices in Sylvania, Ohio and Temperance, Michigan.
5431 S. Main Street Sylvania Ohio, 43560
[Open in Maps]
419-754-2284
doug.dadlaw(at)bex.net
Last updated 2020-12-16
Specialties of Doug Dymarkowski:
Bankruptcy Lawyers
Corporate Business Lawyers
Corporate Finance & Securities Lawyers
Landlord & Tenant Lawyers
Personal Injury Lawyers
Real Estate Attorneys
Trial Lawyers
Vehicular Accident Lawyers
Wrongful Death Attorneys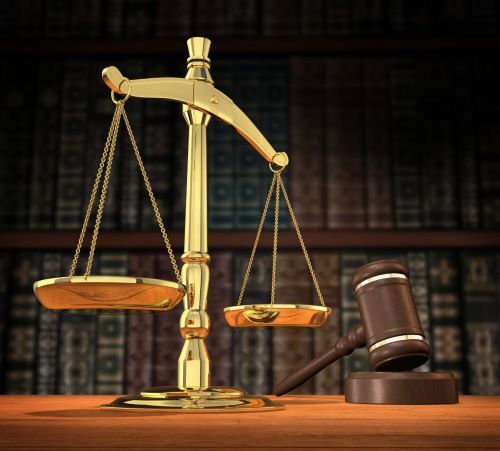 Bankruptcy Lawyers: Bankruptcy law provides for the development of a plan that allows a debtor, who is unable to pay his creditors, to resolve his debts through the division of his assets among his creditors.The philosophy behind the law is to allow the debtor to make a fresh start, not to be punished for inability to pay debts. Bankruptcy law allows certain debtors to be discharged of the financial obligations they have accumulated, after their assets are distributed, even if their debts have not been paid in full. Some bankruptcy proceedings allow a debtor to stay in business and use business income to pay his or her debts.
Corporate Business Lawyers: A corporate lawyer is also known as In-House Counsel, Staff Attorney, Deputy General Counsel, General Counsel and Chief Legal Officer. Their primary objective is to serve the interests of the corporation, not the owners of the business or the officers who run it. In addition to legal counsel, they may also be called upon to provide business advice. They may practice other areas of law concerning mergers and acquisitions, trademarks, tax law bankruptcy, employment, securities, real estate or international commercial law.
Personal Injury Lawyers
: A
personal injury lawyer
is a lawyer who provides legal representation to those who claim to have been injured, physically or psychologically, as a result of the negligence or wrongdoing of another person, company, government agency, or other entity. Personal injury lawyers tend to practice primarily the area of law known as tort law. Even though personal injury lawyers are trained and licensed to practice virtually any field of law, they generally only handle cases that fall under tort law including work injuries, automobile and other accidents, defective products, medical mistakes, and slip and fall accidents.