We are a small firm with over fifty years of combined experience that prides ourselves on individualized attention, reasonable fees and excellent results. We are available in the evenings and on weekends to answer all of your questions. Please contact Joseph Maya, Esq. directly at (203) 221-3100 or via e-mail at JMaya@Mayalaw.com.

266 Post Road East Westport Connecticut, 06880
[Open in Maps]
203 221-3199
jmaya(at)mayalaw.com
Specialties of Joseph C. Maya, Esq.:
Accident Lawyers
Divorce & Mediation Services Lawyers
Divorce Lawyers
DUI DWI Lawyers
Education Lawyers
Personal Injury Lawyers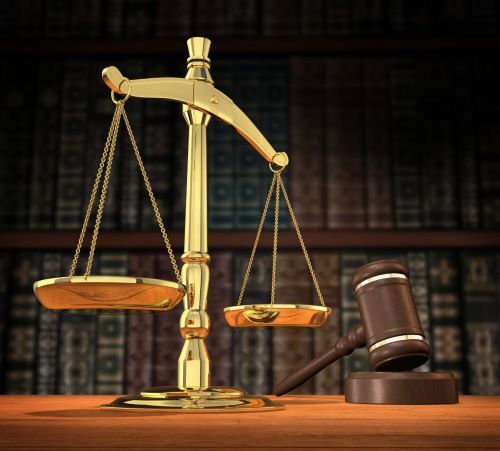 Accident Lawyers: The word accident is not a technical legal term with a clearly defined meaning. Speaking generally, but with reference to legal liabilities, an accident means any unintended and unexpected occurrence which produces hurt or loss. But it is often used to denote any unintended and unexpected loss or hurt apart from its cause; and if the cause is not known the loss or hurt itself would certainly be called an accident. The word accident is also often used to denote both the cause and the effect, no attempt being made to discriminate between them.
Divorce & Mediation Services Lawyers: A lawyer's role is to advocate for the one spouse that hired them with the goal of achieving the most favorable outcome for their one client. A divorce lawyer can only represent one party. Although mediation does not require the parties to have any legal expertise, complexities may still arise. It is best to consult with a legal adviser before beginning mediation. Consultation is an effective way to gain an understanding of the legal issues, evaluate options, and gather information that can help the process move smoothly. In a mediated divorce, a legal adviser can help in the following ways: Explain the rules and procedures of mediation, Help select a mediator, Prepare a client for mediation, Answer questions that arise during mediation, Offer solutions Analyze information, Advise a client whether to accept a proposed agreement, Review a proposed agreement, Prepare divorce papers after the parties reach an agreement.
Divorce Lawyers: A divorce is the legal termination of a marriage by a court in a legal proceeding, requiring a petition or complaint for divorce (or dissolution in some states) by one party.There are two types of divorce-- fault and no-fault. A fault divorce is a judicial termination of a marriage based on marital misconduct or other statutory cause requiring proof in a court of law by the divorcing party that the divorcee had done one of several enumerated things as sufficient grounds for the divorce. All states now have adopted some form of no-fault divorce; although some such as New York, restrict the availability of no-fault divorce and retain fault divorce generally. A no-fault divorce is one in which neither party is required to prove fault, and one party must allege and testify only that either irretrievable breakdown of the marriage or irreconcilable differences between the parties makes termination of the marriage appropriate. Many states continue to offer a separation agreement or decree, under which the right to cohabitation is terminated but the marriage is not dissolved and the marital status of the parties is unaltered.
DUI DWI Lawyers: Should you ever find yourself faced with a DUI or DWI arrest, your first step should be to hire the services of a DUI or DWI attorney. DUI attorneys and DWI lawyers are highly trained in the DUI and DWI laws of your state, and often they can lessen your fines or penalties. Beware of offers such as a free drug and alcohol test—nothing related to DUIs is free, except for maybe time spent in prison. Being convicted of driving under the influence can also impact your life in ways you may not be aware of, including loss of employment, prevention of employment in certain jobs, higher insurance rates, serious financial setbacks, personal and family embarrassment, and having that conviction on your driving records for years―if not forever. Whether called a DUI or a DWI in your state, DMV.org shows you what the penalties will be for driving under the influence and how it will affect your driving privilege. We'll also lead you to attorneys who specialize in handling DUI or DWI cases in your state, in case you are looking for legal representation.
Education Lawyers: Education law is the body of state and federal law that covers teachers, schools, school districts, school boards, and the students they teach. Although the public school system is administered by the federal Department of Education, states are responsible for maintaining and operating public schools in compliance with state and federal laws. Education laws govern liability, curriculum standards, testing procedures, school finance, student financial aid, constitutional rights like school prayer and the bounds of student expression on school grounds, and school safety.
Personal Injury Lawyers
: A
personal injury lawyer
is a lawyer who provides legal representation to those who claim to have been injured, physically or psychologically, as a result of the negligence or wrongdoing of another person, company, government agency, or other entity. Personal injury lawyers tend to practice primarily the area of law known as tort law. Even though personal injury lawyers are trained and licensed to practice virtually any field of law, they generally only handle cases that fall under tort law including work injuries, automobile and other accidents, defective products, medical mistakes, and slip and fall accidents.