At The Reynolds Law Firm, L.L.C. we believe that relationships are the cornerstone of our business. The vast majority of our business is derived from returning clients, client referrals and attorney referrals. We take great pride in the trust and confidence that these individuals display in our services by taking the time and effort to make the referral of a friend, family member, co-worker, etc. We look forward to the opportunity to meet you.
4700 Belleview Ave., Suite 404 Kansas City Missouri, 64112
[Open in Maps]
816-531-3939
wreynolds(at)whrlawfirm.com
Last updated 2020-04-11
Specialties of William H. Reynolds:
Civil Law Attorneys
Divorce Lawyers
Family Lawyers
Personal Injury Lawyers
Vehicular Accident Lawyers
Wrongful Death Attorneys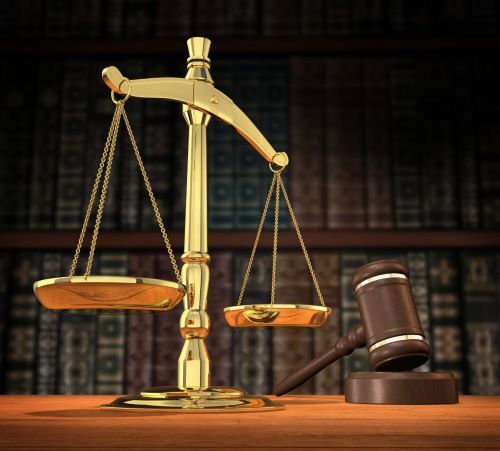 Civil Law Attorneys: Many states in the world have comprehensive legal systems called civil law jurisdictions, largely inspired by Roman law, the primary feature of which was that laws were written into a collection; codified, and not determined, as is common law, by judges. Germany and France sustained the bridge between Roman law and civil law (old French law book cover pictured). Civil law jurisdictions purport to provide all citizens with an accessible and written collection of the laws which apply to them and which judges must follow.
Divorce Lawyers: A divorce is the legal termination of a marriage by a court in a legal proceeding, requiring a petition or complaint for divorce (or dissolution in some states) by one party.There are two types of divorce-- fault and no-fault. A fault divorce is a judicial termination of a marriage based on marital misconduct or other statutory cause requiring proof in a court of law by the divorcing party that the divorcee had done one of several enumerated things as sufficient grounds for the divorce. All states now have adopted some form of no-fault divorce; although some such as New York, restrict the availability of no-fault divorce and retain fault divorce generally. A no-fault divorce is one in which neither party is required to prove fault, and one party must allege and testify only that either irretrievable breakdown of the marriage or irreconcilable differences between the parties makes termination of the marriage appropriate. Many states continue to offer a separation agreement or decree, under which the right to cohabitation is terminated but the marriage is not dissolved and the marital status of the parties is unaltered.
Personal Injury Lawyers
: A
personal injury lawyer
is a lawyer who provides legal representation to those who claim to have been injured, physically or psychologically, as a result of the negligence or wrongdoing of another person, company, government agency, or other entity. Personal injury lawyers tend to practice primarily the area of law known as tort law. Even though personal injury lawyers are trained and licensed to practice virtually any field of law, they generally only handle cases that fall under tort law including work injuries, automobile and other accidents, defective products, medical mistakes, and slip and fall accidents.