Katie Rogers is a solo practitioner in Tucson, Arizona. Her practice focuses on Family Law, Landlord Tenant Law, Probate Law, Contract Law and Juvenile Law (Dependency and Misdemeanor Criminal Defense). She also practices in many other areas of Civil Law, and offers a free consultation to evaluate your needs.
3210 East Fort Lowell Road, STE. 108 Tucson Arizona, 85701
[Open in Maps]
520-762-4767
krogers(at)katierogerslaw.com
Last updated 2020-04-11
Specialties of Katie Rogers:
Civil Law Attorneys
Divorce & Mediation Services Lawyers
Estate Planning & Administration Lawyers
Family Lawyers
Juvenile Lawyers
Landlord & Tenant Lawyers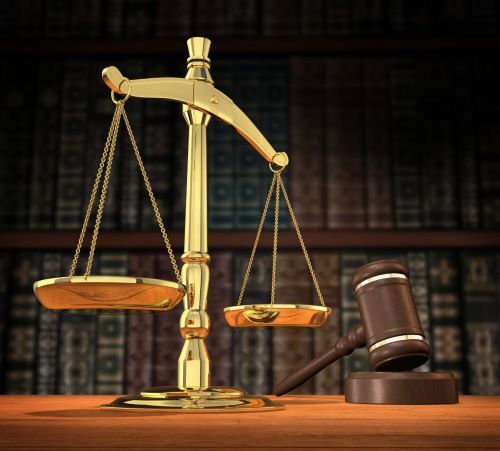 Civil Law Attorneys: Many states in the world have comprehensive legal systems called civil law jurisdictions, largely inspired by Roman law, the primary feature of which was that laws were written into a collection; codified, and not determined, as is common law, by judges. Germany and France sustained the bridge between Roman law and civil law (old French law book cover pictured). Civil law jurisdictions purport to provide all citizens with an accessible and written collection of the laws which apply to them and which judges must follow.
Divorce & Mediation Services Lawyers: A lawyer's role is to advocate for the one spouse that hired them with the goal of achieving the most favorable outcome for their one client. A divorce lawyer can only represent one party. Although mediation does not require the parties to have any legal expertise, complexities may still arise. It is best to consult with a legal adviser before beginning mediation. Consultation is an effective way to gain an understanding of the legal issues, evaluate options, and gather information that can help the process move smoothly. In a mediated divorce, a legal adviser can help in the following ways: Explain the rules and procedures of mediation, Help select a mediator, Prepare a client for mediation, Answer questions that arise during mediation, Offer solutions Analyze information, Advise a client whether to accept a proposed agreement, Review a proposed agreement, Prepare divorce papers after the parties reach an agreement.