Michael Caywood practices law at Dresser Dresser Haas & Caywood, P.C. Michael has a general civil practice including the areas of general and complex litigation, mediation, business law, corporate law, probate disputes and intellectual property. Michael has been practicing law for 18 years and previously practiced law in Phoenix, Arizona and Chicago, Illinois before joining Dresser Dresser Haas & Caywood, P.C.
112 S. Monroe St. Sturgis Michigan, 49091
[Open in Maps]
2698-651-3261
mcaywood(at)dresserlaw.com
Last updated 2020-04-11
Specialties of Michael J. Caywood:
Appeals Lawyers
Collection Lawyers
Corporate Business Lawyers
Intellectual Property Lawyers
Small Business Planning Lawyers
Trial Lawyers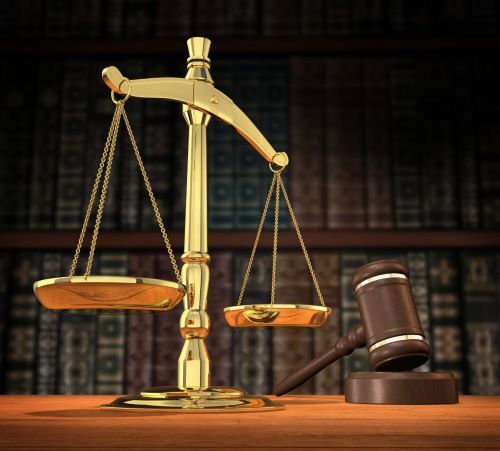 Appeals Lawyers: A challenge to a previous legal determination. An appeal is directed towards a legal power higher than the power making the challenged determination. In most states and the federal system, trial court determinations can be appealed in appeals courts, and appeals court decisions can be appealed in a supreme court. The person pursuing an appeal is called an appellant, while the person defending the lower court's ruling is the appellee. Appeals can be either discretionary or of right. An appeal of right is one that the higher court must hear, if the losing party demands it, while a discretionary appeal is one that the higher court may, but does not have to, consider. For example, in the federal system, there is an appeal of right from the District Court to the Court of Appeals, but appeals from the Court of Appeals to the Supreme Court are discretionary.
Collection Lawyers: Debt collection is the process of pursing payments of debts owed by individuals or businesses. An organization that specializes in debt collection is known as a collection agency or debt collector. Most collection agencies operate as agents of creditors and collect debts for a fee or percentage of the total amount owed. There are many types of collection agencies. First-party agencies are often subsidiaries of the original company the debt is owed to. Third-party agencies are separate companies contracted by a company to collect debts on their behalf for a fee. Debt buyers purchase the debt at a percentage of its value, then attempt to collect it. Each country has its own rules and regulations regarding them.
Corporate Business Lawyers: A corporate lawyer is also known as In-House Counsel, Staff Attorney, Deputy General Counsel, General Counsel and Chief Legal Officer. Their primary objective is to serve the interests of the corporation, not the owners of the business or the officers who run it. In addition to legal counsel, they may also be called upon to provide business advice. They may practice other areas of law concerning mergers and acquisitions, trademarks, tax law bankruptcy, employment, securities, real estate or international commercial law.