Vienna Law Group from Fairfax Virginia works as Criminal Defense Lawyers, Debt Consolidation Lawyers, Divorce & Mediation Services Lawyers, DUI DWI Lawyers, Family Lawyers, Immigration Lawyers, and Personal Injury Lawyers. Feel free to contact us at the following contact information.
10615 Judicial Drive Suite 101 Fairfax Virginia, 22030
[Open in Maps]
7033857009
jad(at)viennalawgroup.com
Last updated 2020-11-05
Specialties of Vienna Law Group:
Criminal Defense Lawyers
Debt Consolidation Lawyers
Divorce & Mediation Services Lawyers
DUI DWI Lawyers
Family Lawyers
Immigration Lawyers
Personal Injury Lawyers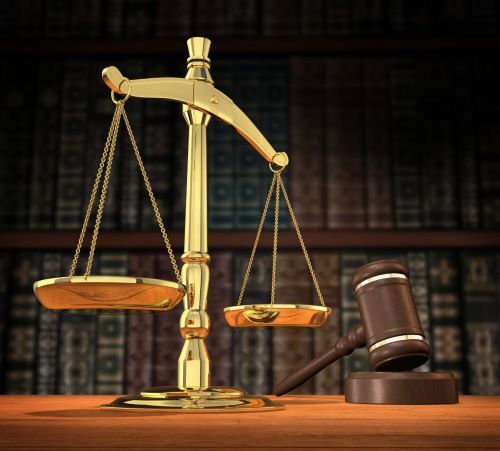 Criminal Defense Lawyers: A criminal defense lawyer, is a lawyer (mostly barristers) specializing in the defense of individuals and companies charged with criminal activity. Some criminal defense lawyers are privately retained, while others are employed by the various jurisdictions with criminal courts for appointment to represent indigent persons; the latter are generally called public defenders. The terminology is imprecise because each jurisdiction may have different practices with various levels of input from state and federal law or consent decrees. Some jurisdictions use a rotating system of appointments with judges appointing a private practice attorney or firm for each case.
Debt Consolidation Lawyers: Debt consolidation is the replacement of several loans by taking out one loan usually at a lower interest rate. It is used to manage outstanding consumer debt such as student loans, credit cards, and auto loans. It is often done when the consumer has trouble meeting the existing obligations. Debt consolidation will often lower monthly payments. It can also be called a consolidation loan. More often, debt consolidation involves a secured loan against an asset that serves as collateral. Debt consolidation enables consumers with a home or car to get a lower rate through a secured loan using their property as collateral.
Divorce & Mediation Services Lawyers: A lawyer's role is to advocate for the one spouse that hired them with the goal of achieving the most favorable outcome for their one client. A divorce lawyer can only represent one party. Although mediation does not require the parties to have any legal expertise, complexities may still arise. It is best to consult with a legal adviser before beginning mediation. Consultation is an effective way to gain an understanding of the legal issues, evaluate options, and gather information that can help the process move smoothly. In a mediated divorce, a legal adviser can help in the following ways: Explain the rules and procedures of mediation, Help select a mediator, Prepare a client for mediation, Answer questions that arise during mediation, Offer solutions Analyze information, Advise a client whether to accept a proposed agreement, Review a proposed agreement, Prepare divorce papers after the parties reach an agreement.
DUI DWI Lawyers: Should you ever find yourself faced with a DUI or DWI arrest, your first step should be to hire the services of a DUI or DWI attorney. DUI attorneys and DWI lawyers are highly trained in the DUI and DWI laws of your state, and often they can lessen your fines or penalties. Beware of offers such as a free drug and alcohol test—nothing related to DUIs is free, except for maybe time spent in prison. Being convicted of driving under the influence can also impact your life in ways you may not be aware of, including loss of employment, prevention of employment in certain jobs, higher insurance rates, serious financial setbacks, personal and family embarrassment, and having that conviction on your driving records for years―if not forever. Whether called a DUI or a DWI in your state, DMV.org shows you what the penalties will be for driving under the influence and how it will affect your driving privilege. We'll also lead you to attorneys who specialize in handling DUI or DWI cases in your state, in case you are looking for legal representation.
Personal Injury Lawyers
: A
personal injury lawyer
is a lawyer who provides legal representation to those who claim to have been injured, physically or psychologically, as a result of the negligence or wrongdoing of another person, company, government agency, or other entity. Personal injury lawyers tend to practice primarily the area of law known as tort law. Even though personal injury lawyers are trained and licensed to practice virtually any field of law, they generally only handle cases that fall under tort law including work injuries, automobile and other accidents, defective products, medical mistakes, and slip and fall accidents.