Stephani J. Ballard, Esquire from Wilmington Delaware works as Administrative & Governmental Lawyers, Appeals Lawyers, Arbitration & Mediation Services Attorneys, Attorneys, Constitutional Lawyers, and DUI DWI Lawyers. Feel free to contact us at the following contact information.
1308 Delaware Avenue Wilmington Delaware, 19806
[Open in Maps]
(302) 504-4789
sjballard(at)comcast.net
Specialties of Stephani J. Ballard, Esquire:
Administrative & Governmental Lawyers
Appeals Lawyers
Arbitration & Mediation Services Attorneys
Attorneys
Constitutional Lawyers
DUI DWI Lawyers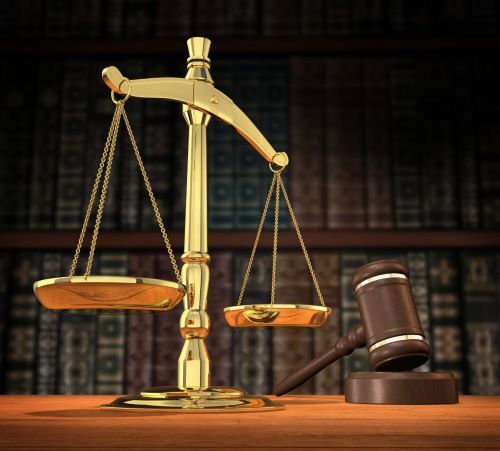 Administrative & Governmental Lawyers: Administrative law is the body of law that governs the activities of administrative agencies of government. Government agency action can include rulemaking, adjudication, or the enforcement of a specific regulatory agenda. Administrative law is considered a branch of public law. As a body of law, administrative law deals with the decision-making of administrative units of government (for example, tribunals, boards or commissions) that are part of a national regulatory scheme in such areas as police law, international trade, manufacturing, the environment, taxation, broadcasting, immigration and transport. Administrative law expanded greatly during the twentieth century, as legislative bodies worldwide created more government agencies to regulate the social, economic and political spheres of human interaction.
Appeals Lawyers: A challenge to a previous legal determination. An appeal is directed towards a legal power higher than the power making the challenged determination. In most states and the federal system, trial court determinations can be appealed in appeals courts, and appeals court decisions can be appealed in a supreme court. The person pursuing an appeal is called an appellant, while the person defending the lower court's ruling is the appellee. Appeals can be either discretionary or of right. An appeal of right is one that the higher court must hear, if the losing party demands it, while a discretionary appeal is one that the higher court may, but does not have to, consider. For example, in the federal system, there is an appeal of right from the District Court to the Court of Appeals, but appeals from the Court of Appeals to the Supreme Court are discretionary.
Arbitration & Mediation Services Attorneys: Arbitration is an alternative means of setttling a dispute by impartial persons without proceeding to a court trial. It is sometimes preferred as a means of settling a matter in ordert to avoid the expense, delay, and acrimony of litigation. There is no discovery and there are simplified rules of evidence in arbitration. The arbitrator or arbitrators are selected directly by the parties or are chosen in accordance with the terms of a contract in which the parties have agreed to use a court-ordered arbitrator or an arbitrator from the American Arbitration Association. If there is no contract, usually each party chooses an arbitrator and the two arbitrators select a third to comprise the panel. When parties submit to arbitration, they agree to be bound by and comply with the arbitrators' decision. The arbitrators' decision is given after an informal proceeding where each side presents evidence and witnesses. Arbitration hearings usually last only a few hours and the opinions are not public record. Arbitration has long been used in labor, construction, and securities regulation, but is now gaining popularity in other business disputes.
Attorneys: A lawyer is a person who practices law, as an advocate, barrister, attorney, counselor or solicitor or chartered legal executive. Working as a lawyer involves the practical application of abstract legal theories and knowledge to solve specific individualized problems, or to advance the interests of those who hire lawyers to perform legal services. The role of the lawyer varies greatly across legal jurisdictions, and so it can be treated here in only the most general terms.
Constitutional Lawyers: Constitutional law refers to rights carved out in the federal and state constitutions. The majority of this body of law has developed from state and federal supreme court rulings, which interpret their respective constitutions and ensure that the laws passed by the legislature do not violate constitutional limits. Most constitutional legal issues involve the Bill of Rights, which contains the first 10 amendments to the U.S. Constitution. These amendments contain such rights as the freedom of speech, the right to a fair trial, and the right to be free from certain types of discrimination.
DUI DWI Lawyers: Should you ever find yourself faced with a DUI or DWI arrest, your first step should be to hire the services of a DUI or DWI attorney. DUI attorneys and DWI lawyers are highly trained in the DUI and DWI laws of your state, and often they can lessen your fines or penalties. Beware of offers such as a free drug and alcohol test—nothing related to DUIs is free, except for maybe time spent in prison. Being convicted of driving under the influence can also impact your life in ways you may not be aware of, including loss of employment, prevention of employment in certain jobs, higher insurance rates, serious financial setbacks, personal and family embarrassment, and having that conviction on your driving records for years―if not forever. Whether called a DUI or a DWI in your state, DMV.org shows you what the penalties will be for driving under the influence and how it will affect your driving privilege. We'll also lead you to attorneys who specialize in handling DUI or DWI cases in your state, in case you are looking for legal representation.