I am dedicated to a flexible, client-centered approach in all of my cases. I will help you make the best possible choices as you go through your divorce or other family law matters - choices that involve how you will preserve what matters most to you: your children, your ongoing family relationships as co-parents, your privacy, your assets, your continuing business enterprise, etc. This works by keeping the divorce amicable and preserving the parties' sanity.
36 Salmon Street Manchester New Hampshire, 03104
[Open in Maps]
603-482-6207
lbf(at)forberg-law.com
Specialties of Lisa B. Forberg:
Arbitration & Mediation Services Attorneys
Attorneys
Custody & Support Lawyers
Divorce & Mediation Services Lawyers
Divorce Lawyers
Family Lawyers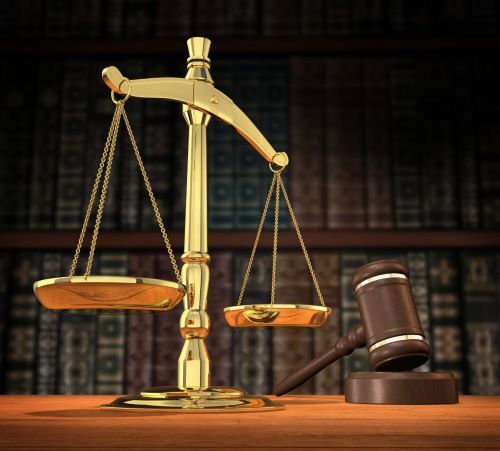 Arbitration & Mediation Services Attorneys: Arbitration is an alternative means of setttling a dispute by impartial persons without proceeding to a court trial. It is sometimes preferred as a means of settling a matter in ordert to avoid the expense, delay, and acrimony of litigation. There is no discovery and there are simplified rules of evidence in arbitration. The arbitrator or arbitrators are selected directly by the parties or are chosen in accordance with the terms of a contract in which the parties have agreed to use a court-ordered arbitrator or an arbitrator from the American Arbitration Association. If there is no contract, usually each party chooses an arbitrator and the two arbitrators select a third to comprise the panel. When parties submit to arbitration, they agree to be bound by and comply with the arbitrators' decision. The arbitrators' decision is given after an informal proceeding where each side presents evidence and witnesses. Arbitration hearings usually last only a few hours and the opinions are not public record. Arbitration has long been used in labor, construction, and securities regulation, but is now gaining popularity in other business disputes.
Attorneys: A lawyer is a person who practices law, as an advocate, barrister, attorney, counselor or solicitor or chartered legal executive. Working as a lawyer involves the practical application of abstract legal theories and knowledge to solve specific individualized problems, or to advance the interests of those who hire lawyers to perform legal services. The role of the lawyer varies greatly across legal jurisdictions, and so it can be treated here in only the most general terms.
Custody & Support Lawyers: In most states, family courts determine child custody arrangements based on what is in the best interests of the child. So how is that decided? The courts look at a number of factors in making this determination, such as the parents' desire and ability to care for the child, the emotional bond between the child and both parents, the adjustment needed if the child has to move to a new area, and, if old enough, the child's wishes. Frequently, parents or other adults who have raised a child will be required by the court to take part in mediation. In mediation, you can discuss what you want, any problems you've had exchanging the child from one home to the next, and anything else that's relevant to the situation. Hopefully, you can come to a resolution everyone can live with. Otherwise, the judge may make a parenting plan that neither parent is happy with. However, it's important to note that if there was domestic violence in your relationship with the other parent, you may be able to skip mediation.
Divorce & Mediation Services Lawyers: A lawyer's role is to advocate for the one spouse that hired them with the goal of achieving the most favorable outcome for their one client. A divorce lawyer can only represent one party. Although mediation does not require the parties to have any legal expertise, complexities may still arise. It is best to consult with a legal adviser before beginning mediation. Consultation is an effective way to gain an understanding of the legal issues, evaluate options, and gather information that can help the process move smoothly. In a mediated divorce, a legal adviser can help in the following ways: Explain the rules and procedures of mediation, Help select a mediator, Prepare a client for mediation, Answer questions that arise during mediation, Offer solutions Analyze information, Advise a client whether to accept a proposed agreement, Review a proposed agreement, Prepare divorce papers after the parties reach an agreement.
Divorce Lawyers: A divorce is the legal termination of a marriage by a court in a legal proceeding, requiring a petition or complaint for divorce (or dissolution in some states) by one party.There are two types of divorce-- fault and no-fault. A fault divorce is a judicial termination of a marriage based on marital misconduct or other statutory cause requiring proof in a court of law by the divorcing party that the divorcee had done one of several enumerated things as sufficient grounds for the divorce. All states now have adopted some form of no-fault divorce; although some such as New York, restrict the availability of no-fault divorce and retain fault divorce generally. A no-fault divorce is one in which neither party is required to prove fault, and one party must allege and testify only that either irretrievable breakdown of the marriage or irreconcilable differences between the parties makes termination of the marriage appropriate. Many states continue to offer a separation agreement or decree, under which the right to cohabitation is terminated but the marriage is not dissolved and the marital status of the parties is unaltered.