L. Jeanette Rice from Bowie Maryland works as Bankruptcy Lawyers, Collection Lawyers, Criminal Defense Lawyers, Custody & Support Lawyers, Family Lawyers, Personal Injury Lawyers, Real Estate Attorneys, and Tax Attorneys. Feel free to contact us at the following contact information.
14300 Gallant Fox Lane, Suite 218 Bowie Maryland, 20715
[Open in Maps]
301-262-4403
riceesq(at)att.net
Specialties of L. Jeanette Rice:
Bankruptcy Lawyers
Collection Lawyers
Criminal Defense Lawyers
Custody & Support Lawyers
Family Lawyers
Personal Injury Lawyers
Real Estate Attorneys
Tax Attorneys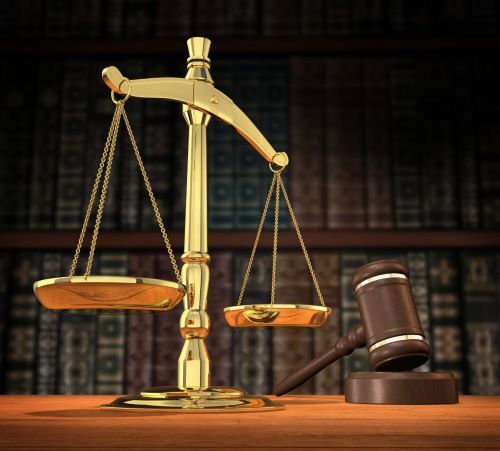 Bankruptcy Lawyers: Bankruptcy law provides for the development of a plan that allows a debtor, who is unable to pay his creditors, to resolve his debts through the division of his assets among his creditors.The philosophy behind the law is to allow the debtor to make a fresh start, not to be punished for inability to pay debts. Bankruptcy law allows certain debtors to be discharged of the financial obligations they have accumulated, after their assets are distributed, even if their debts have not been paid in full. Some bankruptcy proceedings allow a debtor to stay in business and use business income to pay his or her debts.
Collection Lawyers: Debt collection is the process of pursing payments of debts owed by individuals or businesses. An organization that specializes in debt collection is known as a collection agency or debt collector. Most collection agencies operate as agents of creditors and collect debts for a fee or percentage of the total amount owed. There are many types of collection agencies. First-party agencies are often subsidiaries of the original company the debt is owed to. Third-party agencies are separate companies contracted by a company to collect debts on their behalf for a fee. Debt buyers purchase the debt at a percentage of its value, then attempt to collect it. Each country has its own rules and regulations regarding them.
Criminal Defense Lawyers: A criminal defense lawyer, is a lawyer (mostly barristers) specializing in the defense of individuals and companies charged with criminal activity. Some criminal defense lawyers are privately retained, while others are employed by the various jurisdictions with criminal courts for appointment to represent indigent persons; the latter are generally called public defenders. The terminology is imprecise because each jurisdiction may have different practices with various levels of input from state and federal law or consent decrees. Some jurisdictions use a rotating system of appointments with judges appointing a private practice attorney or firm for each case.
Custody & Support Lawyers: In most states, family courts determine child custody arrangements based on what is in the best interests of the child. So how is that decided? The courts look at a number of factors in making this determination, such as the parents' desire and ability to care for the child, the emotional bond between the child and both parents, the adjustment needed if the child has to move to a new area, and, if old enough, the child's wishes. Frequently, parents or other adults who have raised a child will be required by the court to take part in mediation. In mediation, you can discuss what you want, any problems you've had exchanging the child from one home to the next, and anything else that's relevant to the situation. Hopefully, you can come to a resolution everyone can live with. Otherwise, the judge may make a parenting plan that neither parent is happy with. However, it's important to note that if there was domestic violence in your relationship with the other parent, you may be able to skip mediation.
Personal Injury Lawyers
: A
personal injury lawyer
is a lawyer who provides legal representation to those who claim to have been injured, physically or psychologically, as a result of the negligence or wrongdoing of another person, company, government agency, or other entity. Personal injury lawyers tend to practice primarily the area of law known as tort law. Even though personal injury lawyers are trained and licensed to practice virtually any field of law, they generally only handle cases that fall under tort law including work injuries, automobile and other accidents, defective products, medical mistakes, and slip and fall accidents.
Tax Attorneys: Tax law is an area of legal study dealing with the constitutional, common-law, statutory, tax treaty, and regulatory rules that constitute the law applicable to taxation.